Luggage and baggage allowance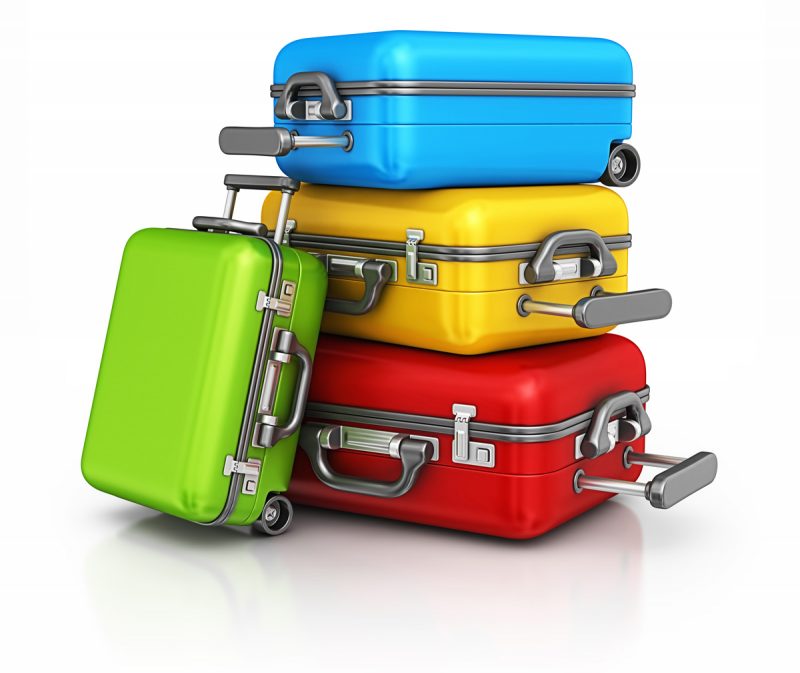 Passengers purchasing one way or return tickets (excluding Day trip tickets – returning in the same day) are entitled to carry:
– 1 (one) check in luggage of no set size or weight and,
– 1 (one) hand luggage of not more than 56cm x 45cm x 25cm in size and 10Kg in weight. Handbag, briefcase, laptop, shop purchases, camera etc must be carried in your 1 (one) permitted piece of hand luggage.
The above items of luggage are included in the ticket price and do not need to be announced at booking stage.
Excess luggage can be booked at booking stage at an additional cost of €10.00 per luggage per leg or during check-in at an additional cost of €20.00 per luggage per leg.
There is no checked/hand luggage allowance for infants. However, one fully collapsible pushchair per infant may be carried free of charge.
Additional infant equipment such as car/booster seats and travel cot may be carried in addition to your personal check in luggage allowance and will be subject to additional charges should your regular allowance be exceeded.
Bicycles are not to be considered as luggage even if they are carried in appropriate bags/luggage and are subject to an additional cost of €18.00 per bicycle. Bicycles must be reserved at booking stage and availability cannot be guaranteed during check in if the bicycle is unannounced.
All luggage should have a name tags attached to them for identification purposes.
When departing from Croatia all luggage including the check in luggage must be carried by the passenger through the border control.
When departing from Venice, check in luggage is to be deposited at the check in desk and will be taken by the port security for screening, this will be deposited directly on the vessel. Hand luggage is to be taken by the passenger when passing through the security gates and border control.
On arrival at your destination the luggage will be deposited by the company's crew alongside the vessel and should be collected by the passenger before proceeding to border control. The luggage will be ready for collection after all passengers have disembarked with the exception of the luggage from passengers travelling in the VIP saloon. Such items of luggage will be deposited first unless local authorities impose otherwise.
Luggage should be handled by the company's crew at all times and passengers are not permitted to remove their own luggage from the designated luggage compartments found on the vessel.
For security reasons passengers are only allowed to take to their seats small baggage items such as handbags, briefcase, laptop, shop purchases, camera bags. All other items including bulkier hand luggage is to be given to the crew in order to be deposited in the luggage compartments reserved on the vessel.
When travelling on a Day trip ticket (Istria-Venice-Istria or vice versa) returning in the same day, passengers are not entitled to carry any luggage. Should a passenger travelling with a day trip ticket, present himself at time of check-in with any luggage, The Company automatically deduces that the passenger is travelling one way and reserves the right to charge for the price difference (if applicable) between a day trip and one way ticket price as well as extra luggage charges.
Bulky luggage or accompanied cargo may be carried at the discretion of the Master of the vessel and is subject to a higher charge in accordance with a set tariff.
Only luggage containing passenger's personal effects will be accepted as luggage.
Unaccompanied luggage is forbidden.
The Company is not responsible for loss of or wilful damage to luggage.
In the interest of safety, The Company may destroy any unaccompanied luggage or luggage left behind after disembarkation.